We offer the most complete house renovating services in the country, from kitchen design to bathroom re-modelling.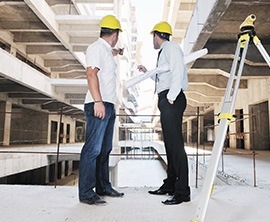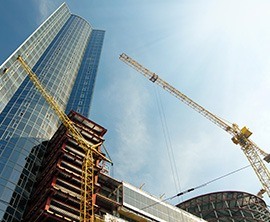 Our construction company has been founded 10 years ago, at the very peak of the building frenzy…
Since then we've built hundreds of commercial, government and private buildings and facilities. It may not sound like a lot, but if you estimate the manpower, working hours, materials, planning and correlating that were all involved in completing each separate project, then our productivity is immense! Lore, ipsum.
We provide services in all kinds of household work: from minor repairs to welding and landscaping
We are proud to show you our projects that were made with all our skills and professionalism.
"Seit 2008 arbeiten wir mit dem Praxiseinrichter Tischlerei Klaus Jerosch GmbH zusammen. Gemeinsam planten wir den Umbau und die Neueinrichtung unser internistischen Praxis im Jahr 2008. Das Ergebnis ist eine auch heute noch gestalterisch sehr ansprechende Praxis. Und auch die gemeinsam durchdachten Praxisabläufe haben sich bis heute täglich bewährt. Die passgenaue Beratung und Ausführung aller…
Seit meiner Niederlassung 2001 begleitet uns die Tischlerei Klaus Jerosch GmbH als Möbeltischlerei in allen Fragen der Praxisplanung, Einrichtung und späteren Ergänzungen stets kompetent und zuverlässig. Die Qualität der Arbeit kann man nur lobend hervorheben. Auch nach 18 Jahren Praxisbetrieb sehen die Möbel nahezu neuwertig und modern aus. Ich habe die Tischlerei schon mehrfach weiterempfohlen…
Vor unserer Niederlassung Anfang 2018 kontaktieren wir die Firma Jerosch aufgrund der schönen Kinder-Behandlungszimmer, die wir auf der Internetseite gesehen hatten. Es erfolgte ein Termin mit der Innenarchitektin Frau Fichte, die unsere Ideen und Vorstellungen sehr gut verstand und ergänzte. Die daraus entstandenen Entwürfe begeisterten uns direkt. Auch die Umsetzung funktionierte hervorragend und sehr kompetent.…
Don't Know What to Start with?
Our manager will answer all questions